Protein Bar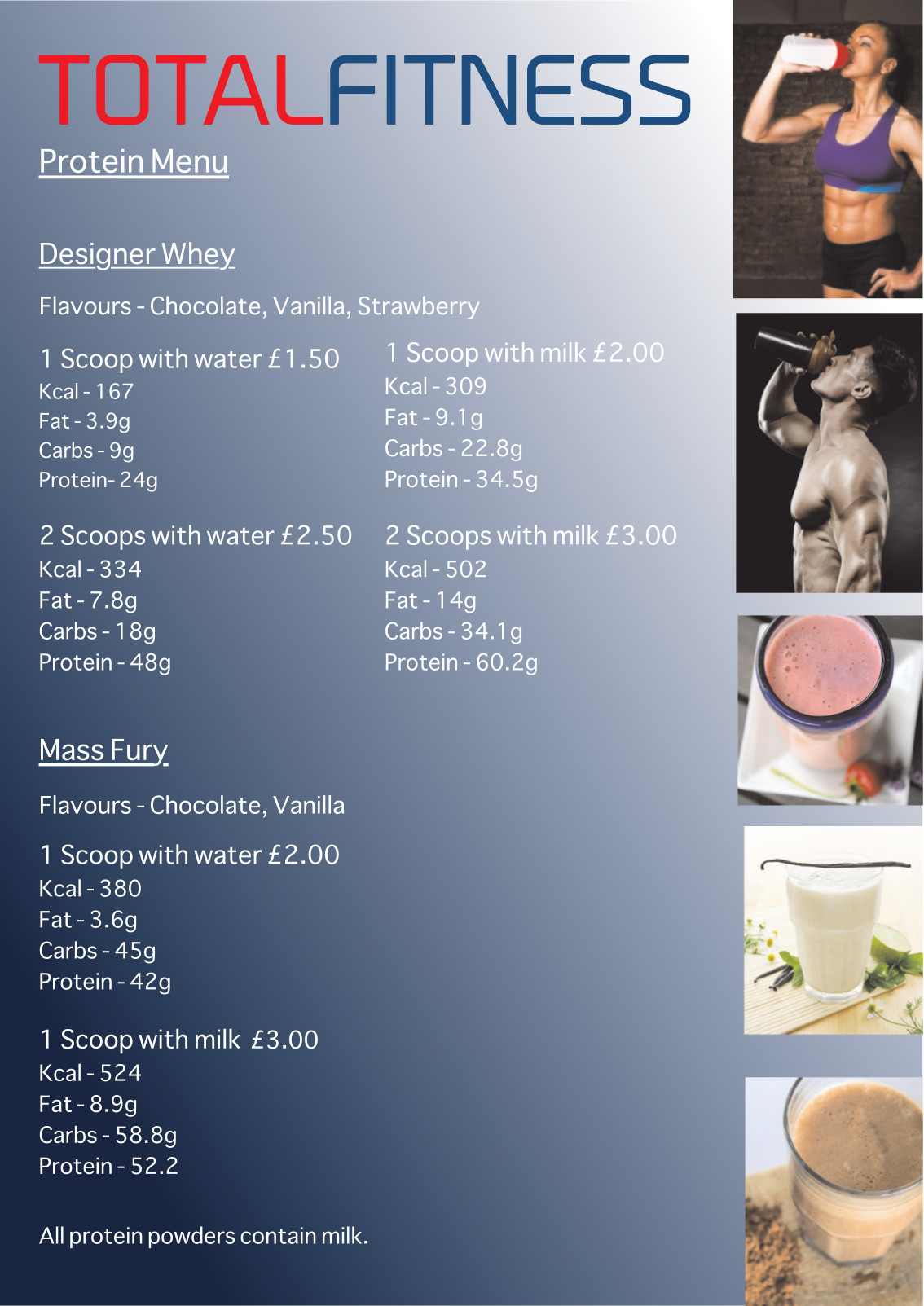 Designer Whey
Designer Whey contains the most refined, micro-filtered, undenatured (processed at low temperature) ingredients to produce this superior quality Designer blended Whey protein, which is high in Peptide Bonded L-Glutamine and BCAAs.
Designer Whey is an ideal choice for hard-gainers and greater lean muscle mass. 28g of Protein per serving. Ideal for men and women, we would advise if you are trying to maintain weight to have your protein shake with water, and to gain mass to have it with milk.
Mass Fury
Mass Fury is the Ultimate Super-quality, high calorie weight gainer, which contains the anabolic growth promoter OPTISORB.
Optisorb improves the absorption of nutrients from food ingested, improved nitrogen retained and utilisation which has been shown to increase the potential for greater lean muscle growth and the maturation of hard muscle mass. To feel the full benefit of Mass-fury should it become part of your daily routine. Mass Fury contains a quality supply of Protein and complex Carbohydrates, and is low in sugar and sodium.
To increase caloric and protein intake mix with semi skimmed milk. Mass Fury also tastes amazing mixed with water, if you don't believe us, give it ago!