WE ARE OPEN! (PLEASE SEE BELOW FOR GYM RULES)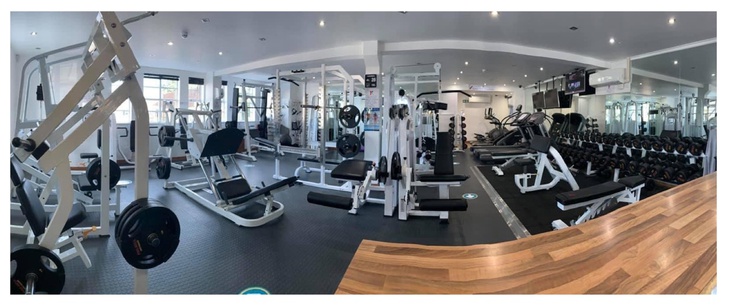 GYM RULES 
- TEMPERATURE WILL BE CHECKED UPON ARRIVAL, PLEASE RING THE BELL IF THERE ISN'T ANYONE PRESENT AT THE DESK. 
- HANDS WILL BE CLEANED ON ARRIVAL AND BEFORE LEAVING, TAKING EXTRA CARE IN WIPING DOWN MACHINES WITH BUCKETS OF WIPES PROVIDED. 
- RESPECT OTHERS PERSONAL SPACE AND REMAIN SOCIALLY DISTANCED. 
- NO MASKS INSIDE REQUIRED, ALTHOUGH ALL STAFF WILL BE WEARING THEM. 
- GYM CAPACITY WILL BE 20 PEOPLE MAXIMUM, NO BOOKING SYSTEM REQUIRED - PLEASE FEEL FREE TO CALL PRIOR TO ARRIVAL TO CHECK NUMBERS DURING BUSIER TIMES 
- ENTRY AND EXIT SYSTEM WILL REMAIN AS THEY WERE BEFORE WE SHUT, IN THROUGH THE MAIN DOOR AND EXIT THROUGH THE FIRE EXIT
- SHOWER WILL REMAIN CLOSED UNTIL GOVERNMENT GUIDANCE ALLOWS US TO RE-OPEN IT
- AVOID CHANGING AT THE GYM, PLEASE COME IN GYM WEAR WHENEVER POSSIBLE 
- EQUIPMENT MUST NOT BE SHARED UNLESS YOU ARE IN THE SAME FAMILY / SUPPORT BUBBLE, THIS IS FOR OBVIOUS REASONS RELATING TO CROSS CONTAMINATION, THIS WILL BE STOPPED IF SEEN TO BE HAPPENING. 
PLEASE REMEMBER THESE RULES AND REGULATIONS ARE IN PLACE TO KEEP ALL OF US SAFE. IF YOU SEE ANYONE NOT STICKING TO THE RULES AND ARE BEING MADE TO FEEL UNCOMFORTABLE, PLEASE REPORT TO A MEMBER OF STAFF AND WE WILL DEAL WITH IT PROMPTLY.
WE THANK YOU ALL FOR YOUR CONTINUED SUPPORT AND COOPERATION AND CANT WAIT TO SEE YOU BACK ON THE 12TH! 
INFORMATION RELATING TO MEMBERSHIP / DIRECT DEBITS
ALL DIRECT DEBIT PAYMENTS WILL RESUME FROM THE 1ST OF MAY. 
MEMBERS WILL BE ASKED TO PAY THE DIFFERENCE FROM THE 12TH APRIL TO THE END OF MAY TO GET THEIR PAYMENT UP TO DATE.
PLEASE NOTE THAT ALL MEMBERSHIPS THAT ARE UNDER CONTRACT RESUME FROM THE 12TH REGARDLESS OF WHAT DATE YOU FIRST COME IN. IT IS A ROLLING CONTRACT THAT HAS BEEN PAUSED DURING OUR TIME CLOSED, SO FROM DATE OF OPENING IT RESUMES. 
PAYG MEMBERS IF THEY HAVE ANY UN-USED DAYS BACK FROM BEFORE CHRISTMAS WE WILL HONOUR IT, AGAIN, IT IS IRRELEVANT WHEN YOU COME IN, THE DAYS LEFT START FROM THE 12TH SO PLEASE BEAR THIS IN MIND! CHECK WITH A MEMBER OF THE TEAM WHEN YOU COME IN.