Personal Training!
PERSONAL TRAINING! 
What makes Total Fitness unique in the Deal area? we have Three personal trainers all on site at hand to help you with your goals!
Samantha Reid / Jack Newing / Karina Ivanova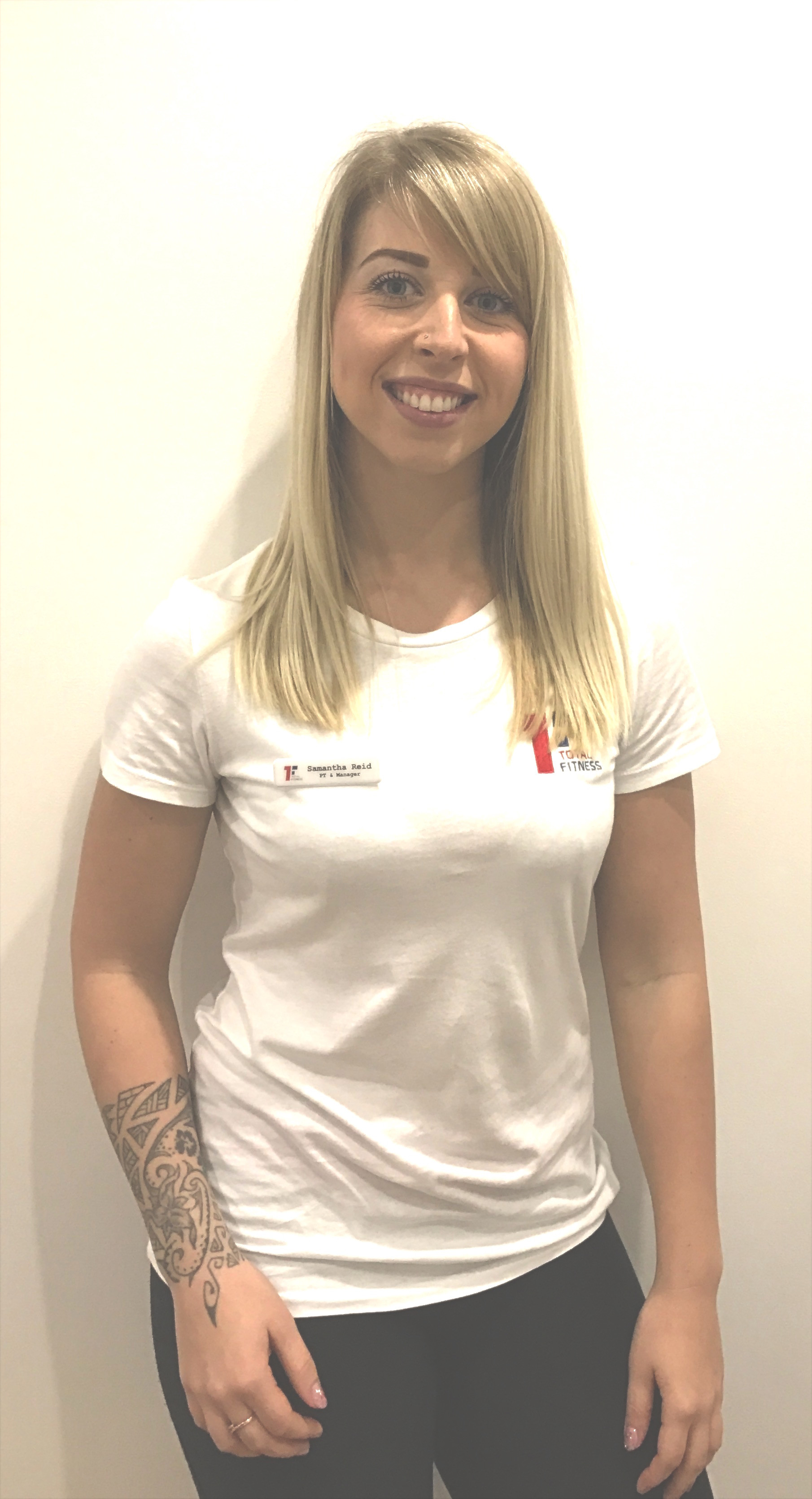 First of all, meet Sam is still fresh in the industry, coming from an exercise to music background and her love for group exercise. Although she loves the group exercise environment, the idea of getting a little more personal with her clients really drove her to do her PT qualification. Having undergone a weight loss journey herself, she felt she wanted to put her personal experience into her career, thus becoming a personal trainer! She has been in the industry for just shy of 4 years now, which at the age of 24 isn't bad! , Sam takes her own training very seriously as well as teaching classes in the week to make sure she's in shape and healthy! Shes just taken part in her first marathon and loves taking on a challenge. Sam gives all of her clients round the clock support, making sure their diets, exercise regimes and lifestyles are planned down to the T to make sure you get results, that's what she's there for right? Sam is also the Manager of Total Fitness!
Services available with Sam
Gym Inductions [Free]
PT Sessions
 Her qualifications include:
Level 3 Personal Training Diploma
Corrective Exercise Specialist
Performance Enhancement Specialist
Level 3 Emergency First Aid
Level 2 Exercise to Music
Level 2 Gym Instructor
Level 2 Fitness Pilates
Level 2 Award with Working with Communities
Level 2 Circuit Training
Level 2 Indoor Cycling
Level 2 Piloxing Knockout
Level 2 Kettle Bells
Body Attack, Body Pump, Body Balanced Certified (Les Mills)
Contact her on sam@totalfitnessmix.co.uk or call the club 01304 365076
                           _________________________________________________________________________________________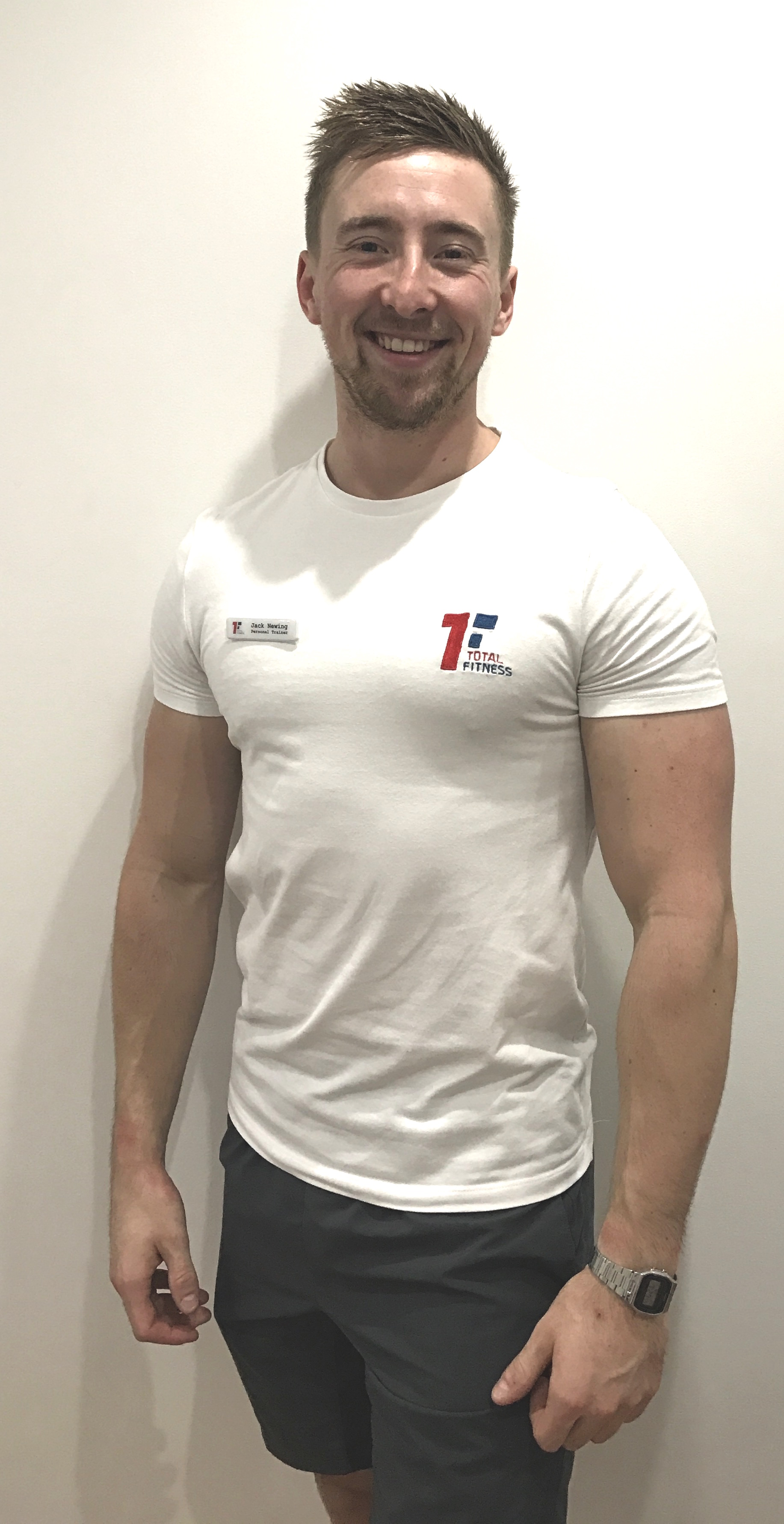 Next in line, Jack another fresh face on the block. His fresh knowledge makes him a great choice for Personal Training, with his training being completed last year, you can be sure he is up to date on all of the knowledge needed to be a great personal trainer. Jack is very dedicated to his own healthy lifestyle and training, which shines through his personal training. He's passionate about fitness and living a healty active lifestyle, his own determination to his own training and his bubbly personality reflects in his work. He loves to condition his body with strength and resistance training and he'll be sure to explore all types of training to prescribe the best possible results for every individual! 
Services available with Jack:
Gym Inductions [Free]
Personal Training Sessions
 His qualifications include:
Level 3 Personal Training Diploma
Level 4 Strength and Conditioning
Level 2 Gym Instructor
Level 2 Emergency First Aid
Level 2 Kettle Bells
Level 2 Circuit Training
Contact him on jacknewing@hotmail.com or call the club 01304 365076
_________________________________________________________________________________________